Blaze
Intermediate, 5-ply extra light blade
Item no. T1251
---
STIGA – Since 1944, STIGA has been the innovative table tennis brand. Developing industry leading technologies for its table tennis equipment, STIGA combines superior craftsmanship with exceptional performance in every product. The highest quality equipment for all, from amateur to pro. That's the STIGA heritage.
BUILT FOR COMPETITION – STIGA's ACS Technology combines microscopic air capsules in the ITTF approved smooth inverted rubber for high speed and spin with maximum elasticity and outstanding control—the perfect racket for tournament play.
ADVANCED TECHNOLOGY – STIGA's WRB Technology lightens the blade for faster returns, more power and extra sensitivity of touch.
LIGHTWEIGHT DESIGN – The extra light 5-ply blade and Concave Pro handle unite for power and control.
PERFORMANCE RATINGS – Speed: 65, Spin: 52, Control: 80
---
The STIGA Blaze ping pong paddle is designed for tournament play and is excellent for competitors looking to improve their table tennis game. The Blaze utilizes STIGA's ACS Technology, which combines microscopic air capsules in the ITTF approved smooth inverted rubber for high speed and spin with maximum elasticity and outstanding control. The Blaze's extra light 5-ply blade partners well with STIGA's WRB Technology, which increases blade balance, recovery rate, and ball sensitivity. The Blaze offers performance ratings of Speed: 65, Spin: 52, and Control: 80.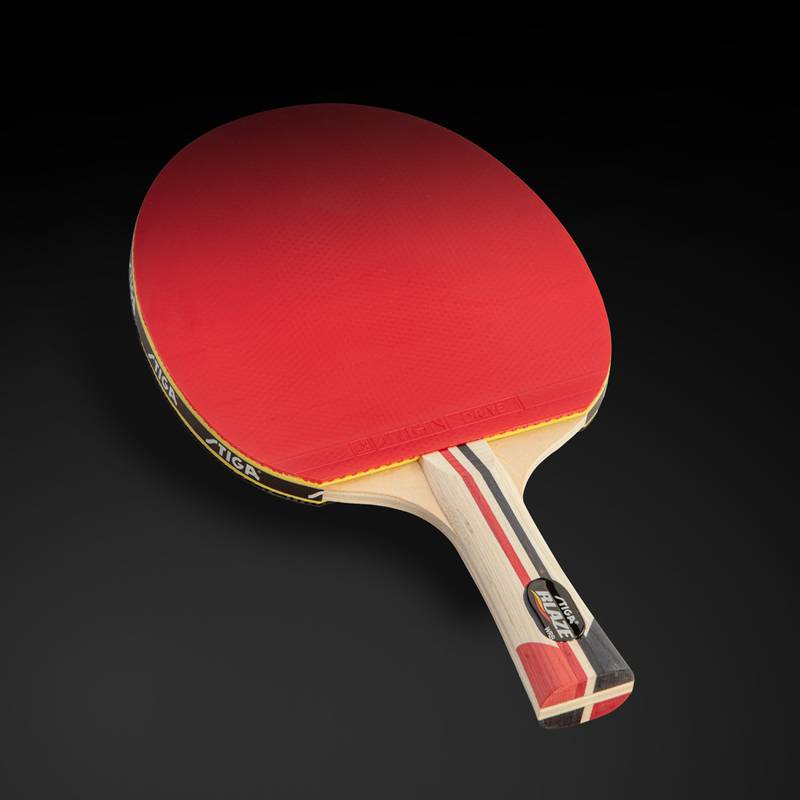 WRB
The WRB system accelerates the blade face for faster returns, more power and extra sensitivity of touch. Weight Balance - Rate of Recovery - Ball Sensitivity

ACS
Numerous microscopic air capsules in an ultralight rubber allows high speed to be combined with maximum elasticity and outstanding control.

ITTF Approved Rubber
The STIGA Blaze meets quality and performance requirements of the International Table Tennis Federation and is approved for tournament play.
PADDLE PERFORMANCE

SPEED

SPIN

CONTROL