The STIGA Carbon+ is a high-powered, professional level racket packed with proprietary STIGA technologies, all designed to help you dominate your opponent. The Carbon+ is the perfect blend of cutting-edge technologies and advanced materials and will allow you to experience the extreme power and spin found in rackets used by STIGA's top players around the world.
Technology

WRB, ACS Technology, Crystal Technology, Ultra Lightweight Balsa, Carbon, and ITTF Approved S5 Rubber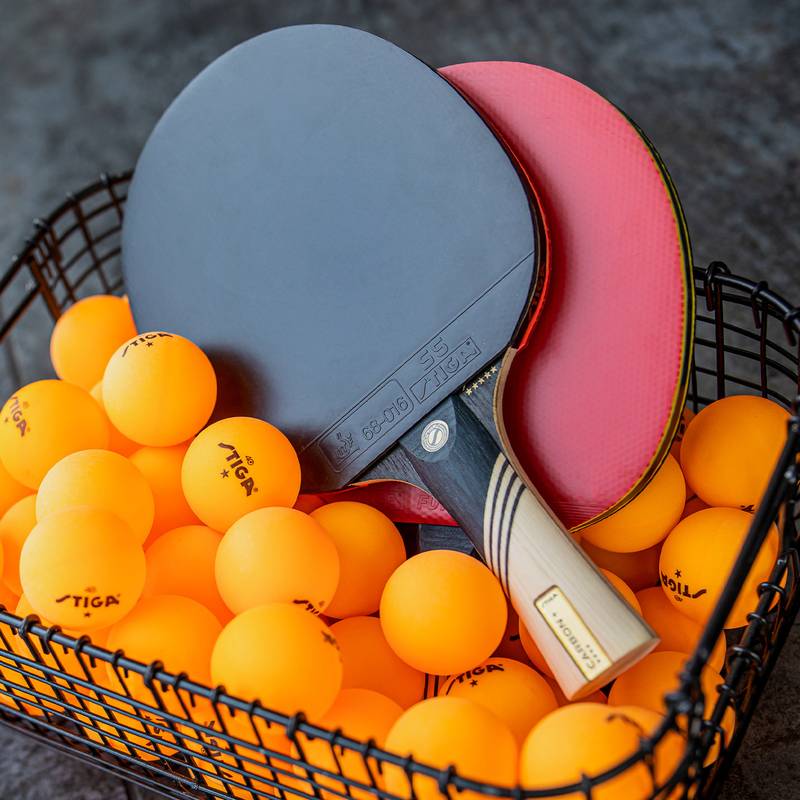 CARBON
Two layers of high-performance carbon are integrated into the blade improving rigidity and response, which results in increased speed and power.
WRB
Weight Balance - Rate of Recovery - Ball Sensitivity -- The WRB System lightens the blade for faster returns, more power, and extra sensitivity of touch.
ACS
Numerous microscopic air capsules in an ultralight rubber allows high speed to be combined with maximum elasticity and outstanding control. Crystal Technology
Crystal Technology is STIGA's unique process that hardens the surface of the blade to increase speed. ULTRA-LIGHT BALSA
The blade is made from ultra-light weight balsa wood to reduce weight and increase speed. ITTF APPROVED S5 RUBBER
The STIGA Carbon+ meets quality and performance requirements of the International Table Tennis Federation and is approved for tournament play.
RACKET PERFORMANCE
SPIN

SPEED
CONTROL