Conference Table
Indoor, convertible conference/table tennis table
Item no. T8591B
---
This table converts from a conference or dining room table into a table tennis table in seconds providing the ultimate flexibility for your space.
Features ample room to store a conference phone with an integrated communication cable pass through area and recessed table edges ideal for storing cellphones and notepads.
Store paddles, balls, and net out of sight with a hidden storage compartment in table's center
Timeless rich walnut finished top harmonizes with modern or rustic decor and is available in white or black framing.
Play dimensions: 108" L x 60" W x 30" H
---
Ships LTL - Additional Delivery Time Needed
The STIGA Conference table combines beauty, design, and functionality of a premium furniture piece with the playability of a world-class table tennis table. This table converts from a conference or dining room table into a table tennis table in seconds providing the ultimate flexibility for your space. Designed and engineered to last a lifetime, this 108" L x 60" W x 30" H table offers a timeless style that harmonizes with a variety of decors from modern to rustic and is available in white or black framing. Store paddles, balls, and net out of sight by gliding open and closed a storage compartment in the table's center. The table also features ample room to store a conference phone with an integrated communication cable pass through area and recessed table edges ideal for storing cellphones and notepads. The table includes 4 premium paddles, 12 three-star balls, and a 72" tournament-grade clipper net and post system, which is easily attached and removed with a simple squeeze of the clamp. The STIGA Conference Table is an incredibly versatile furniture piece for your workplace or dining room table for your home. Convert your space into a fun and relaxed environment in seconds by playing table tennis.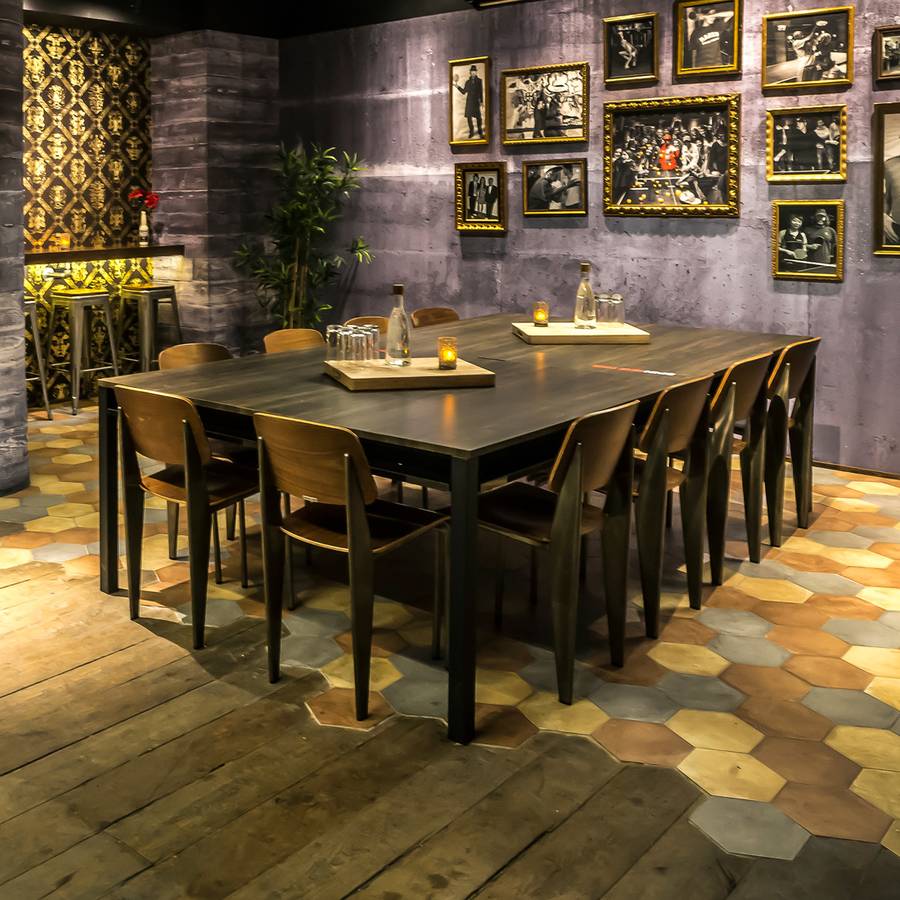 Stylized Table Tennis
The STIGA Conference Table ensures your space is stylish and elevated. From a formal dinner, to a stakeholder conference call, or a game of competitive table tennis; you will only ever need one table.