XTR Pro
Outdoor, all weather table with 15-minute QuickPlay assembly
Item no. T8576W
---
THE ULTIMATE OUTDOOR TABLE – The STIGA XTR Pro is built using the same tried-and-true design as the original XTR but made bigger to create the ultimate outdoor table.
BUILT TO LAST - Specifically designed and manufactured to withstand the elements
ALL-WEATHER PERFORMANCE – The XTR Pro's aluminum composite top offers great playability while providing all-weather performance.
QUICK, EASY ASSEMBLY – The STIGA XTR Pro comes 90% pre-assembled out of the box for a speedy 15-minute assembly.
CONVENIENT STORAGE – Despite its size, the XTR Pro effortlessly transforms into a compact storage position.
---
Ships LTL - Additional Delivery Time Needed
The tried-and-true base and design of the STIGA XTR is made mightier with the XTR Pro. This amped up version of a STIGA fan favorite is the ultimate outdoor game table. The durable, stylish design makes the perfect addition to any backyard, deck, garage or porch and provides endless fun for family and friends. The STIGA XTR Pro ping pong table is built to last, with a specific design and manufacturing process that ensures its durability and longevity. It is engineered to withstand the elements, making it suitable for both indoor and outdoor use. The table's aluminum composite top not only offers excellent playability but also delivers all-weather performance, allowing you to enjoy your game in various conditions without worrying about damage. Setting up the XTR Pro is a breeze, as it comes 90% pre-assembled right out of the box, saving you time and effort. With a quick 15-minute assembly, you'll be ready to start playing in no time. When it comes to storage, the XTR Pro excels. Despite its size, it effortlessly transforms into a compact position, ensuring convenient storage even in limited spaces. With its exceptional durability, all-weather performance, easy assembly, and convenient storage, the STIGA XTR Pro is the perfect choice for ping pong enthusiasts of all levels.
Read more in our outdoor table guide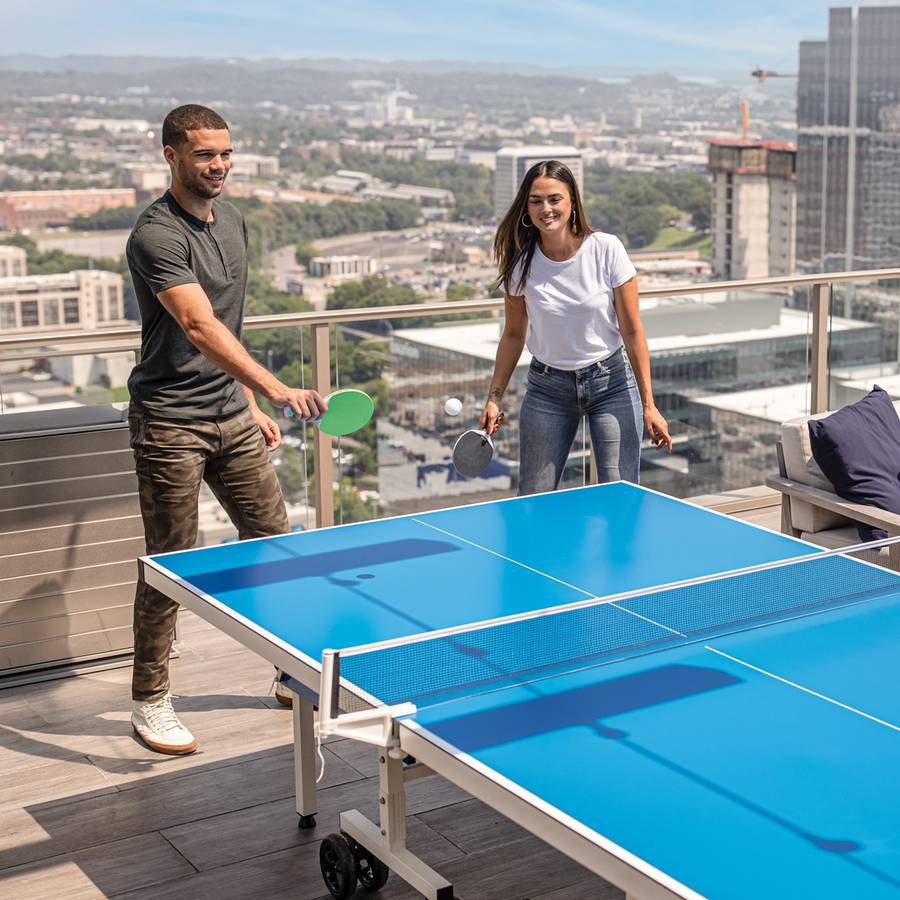 Ultimate Outdoor Table
The XTR Pro boasts all-weather resistance and durable, high-quality play regardless of the elements. The aluminum composite top provides superior bounce and playability while maintaining a stylish finish.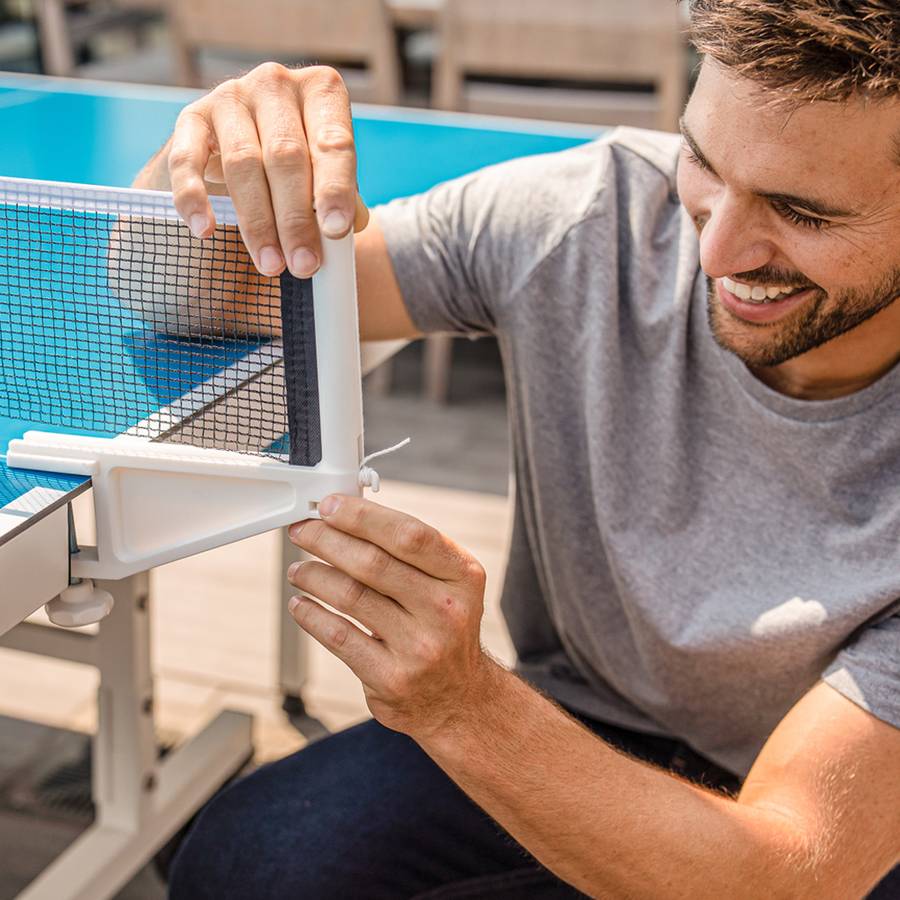 72" Outdoor Net And Post
This weatherproof net and post set easily attaches to your table while offering tension adjustment for your exact specifications.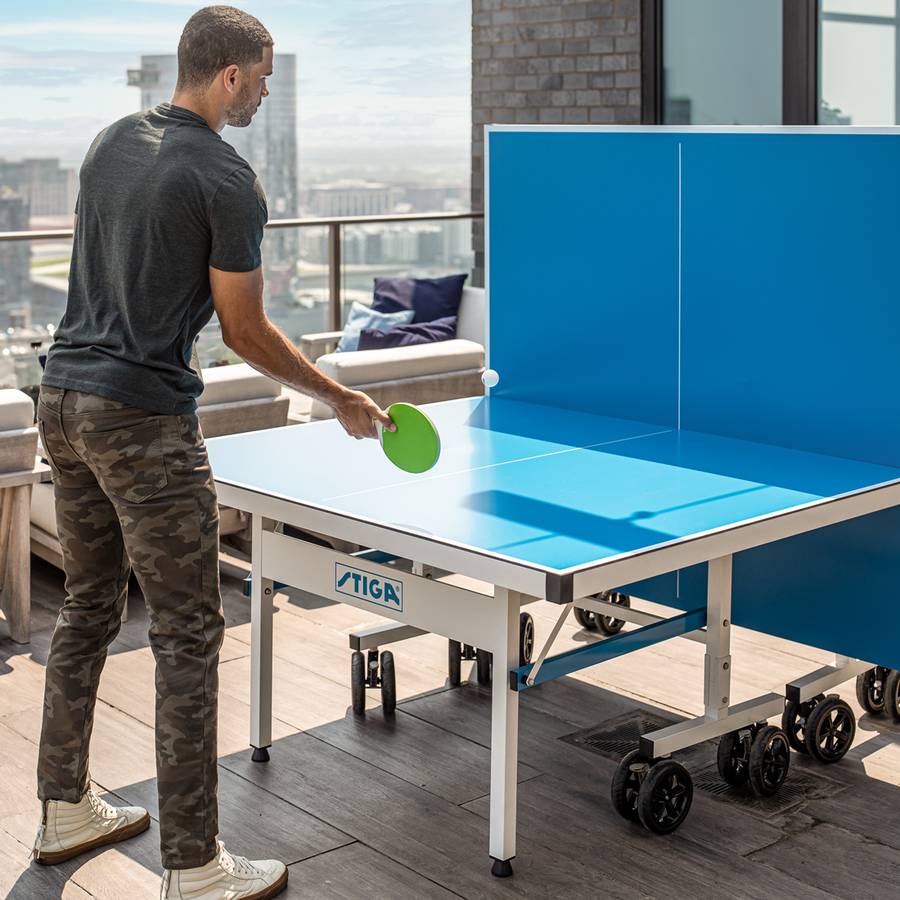 Playback Mode
Easily fold one half of your table as you hear the safety latch take hold, for ultimate playback capabilities. Improve your game all by yourself.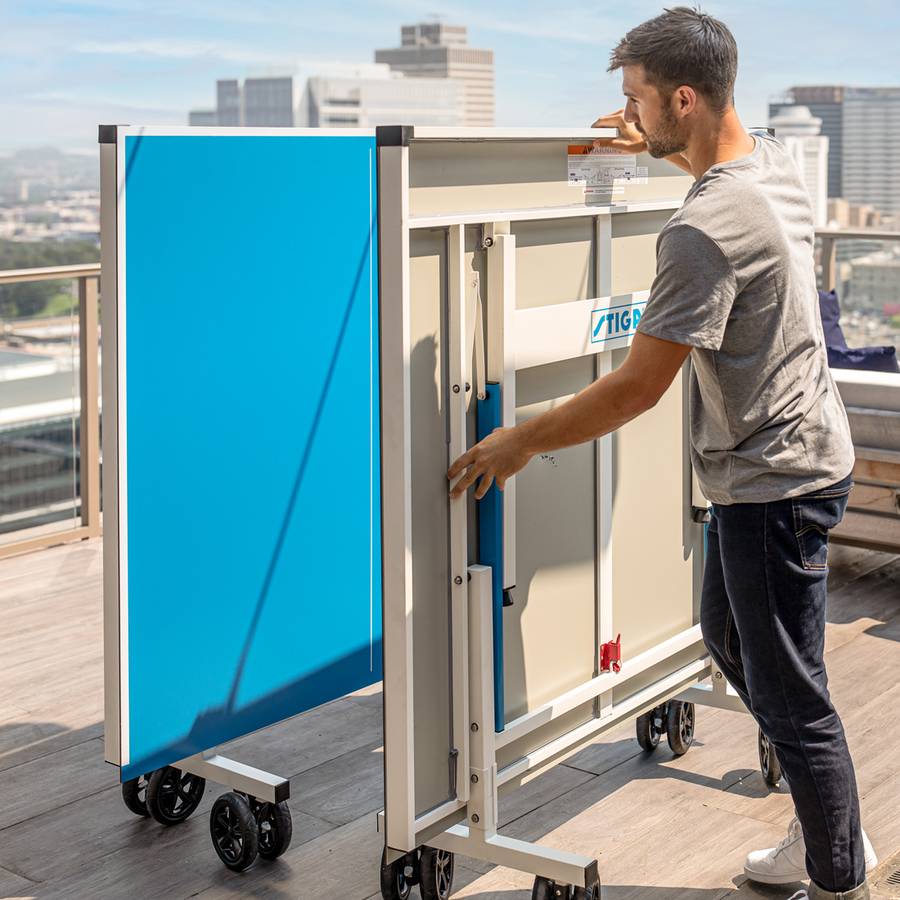 Heavy-Duty Construction
The STIGA XTR Pro easily folds for compact storage while rolling effortlessly with the heavy-duty 6" wheels. 90% pre-assembled with 10-minute quickplay out of the box.
STIGA XTR Pro Outdoor Table Tennis Table