Gold Star
Indoor, regulation-size, fold and store table
Item no. T8725W
---
HASSLE-FREE ASSEMBLY - Easy to assemble table accommodates up to 4 players at a time and can be set up in minutes with no tools required
HINGED DESIGN - Hinged design folds up for compact storage, includes built-in wheels and carry handles, and can fit inside most SUVs
85% LESS SPACE - Takes up 85% less space when folded than traditional tables for quick and easy transportation
REGULATION SIZE - Table is regulation size at 30 inches H x 60 inches W x 108 inches L with integrated ball storage
HEAVY-DUTY CONSTRUCTION - Made with a heavy-duty 15mm top, 1.5-inch powder-coat steel legs and 1.5-inch steel aprons
---
Ships LTL - Additional Delivery Time Needed | Check Availability at Your Local Dick's Sporting Goods
Whether you're looking to crank up the competition or a casual game, the STIGA Gold Star Ping Pong Table is the perfect portable option for any environment. This Gold Star Table sets the standard with it's hinged design making it easy to fold for compact storage and takes up 85% less space when folded compared to traditional tables. The built-in wheels and carry handles make transportation a breeze and can fit inside most SUVs. This table is regulation size at 30 inches H x 60 inches W x 108 inches L and includes integrated ball storage. Made with a heavy-duty 15mm top, 1.5-inch powder-coat steel legs and 1.5-inch steel aprons for increased durability. Nets and posts are included.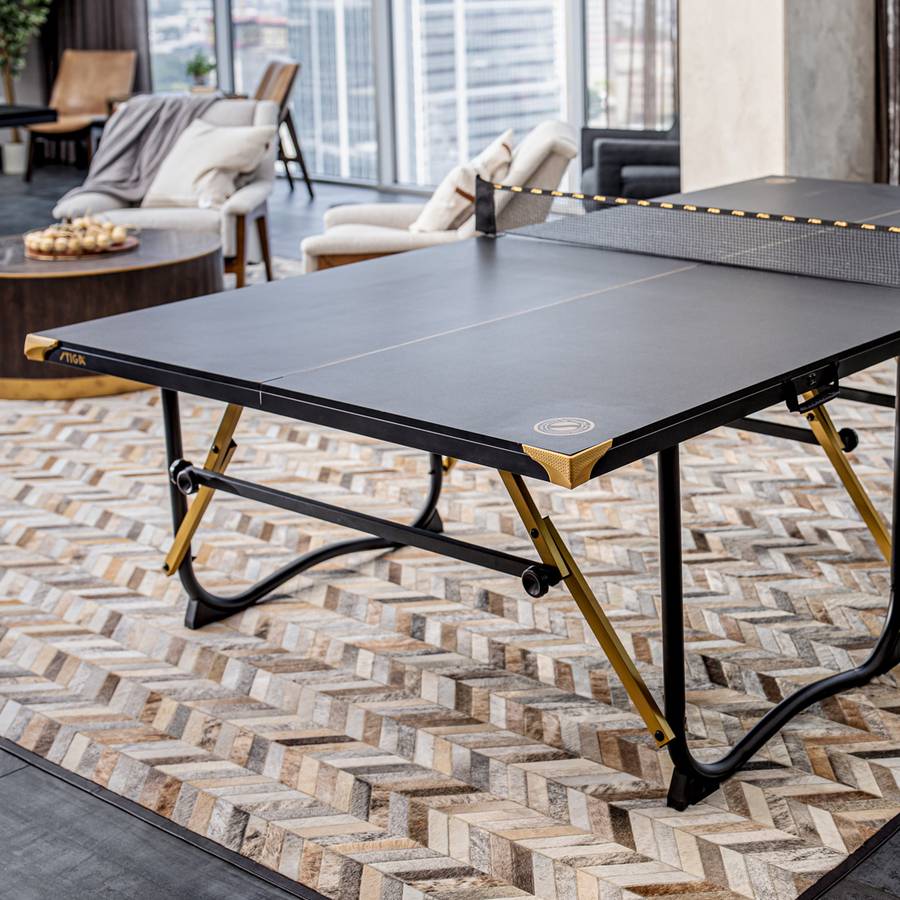 Competitive Play
The STIGA Gold Star enables competitive play while allowing for compact, easy storage within minutes. The 1.5" powder-coated steel legs, and 1.5" steel apron maintain high playability.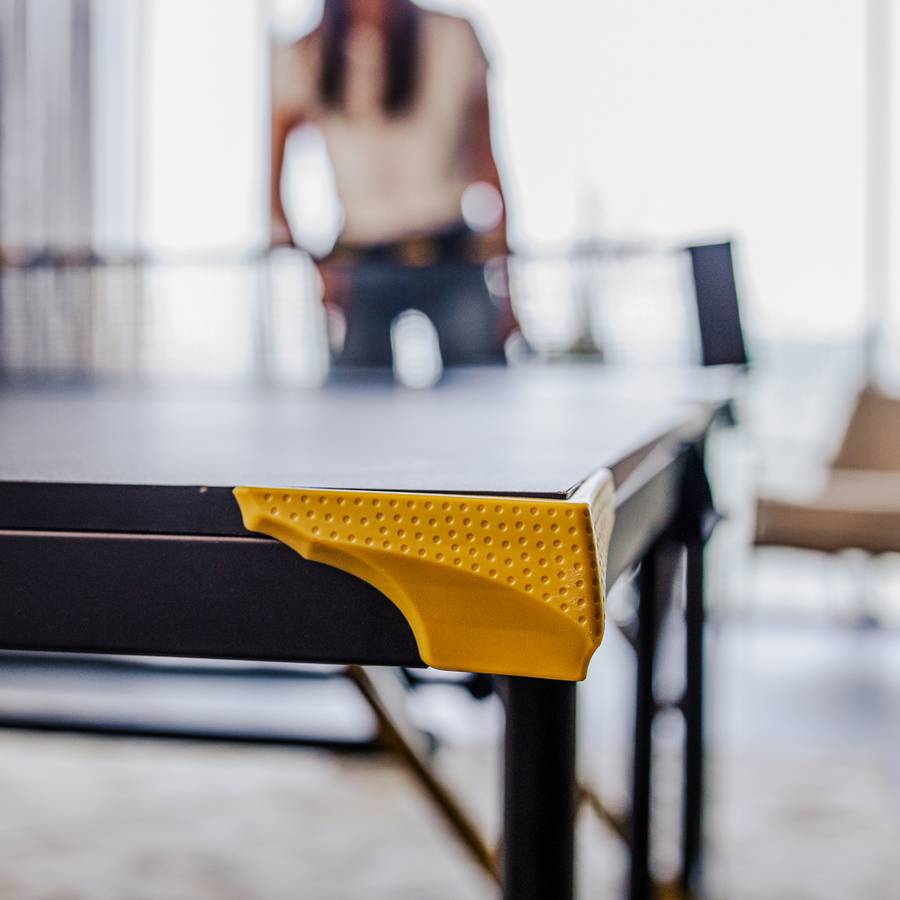 High Quality Finishes
The 15mm top provides high-quality bounce and control so you can take your skills to the next level.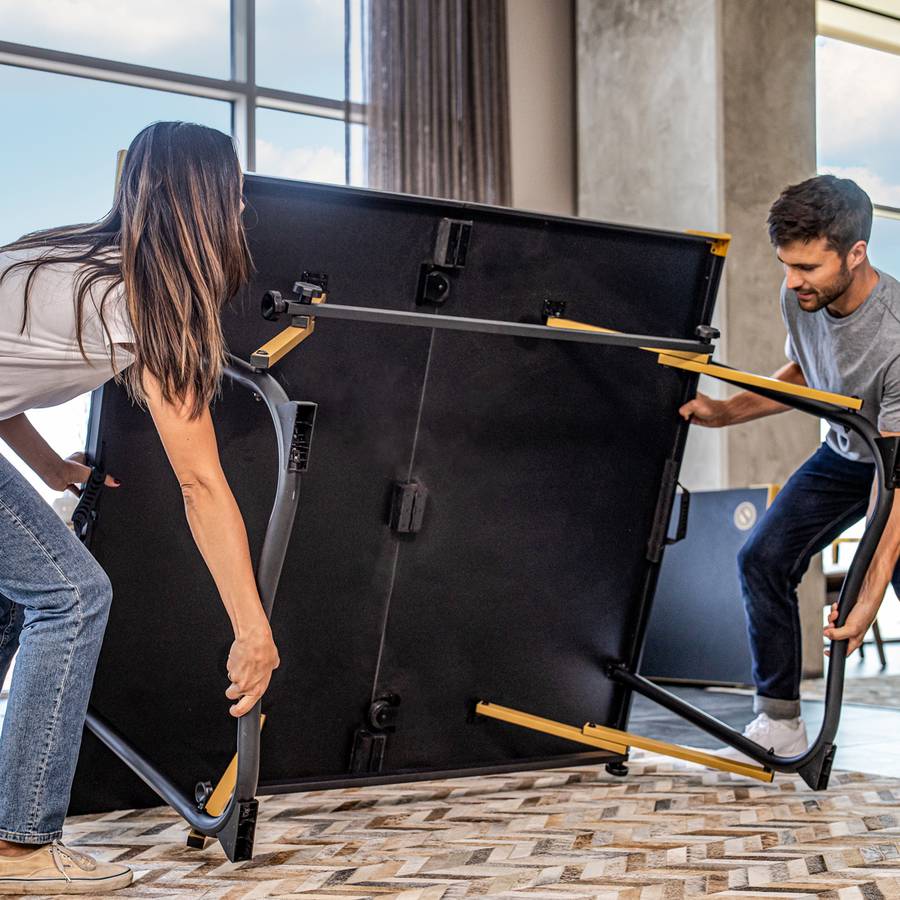 Ready to Store?
The STIGA Gold Star allows for simple folding, taking up 85% less space than other tables when in storage-mode. Absolutely no tools required.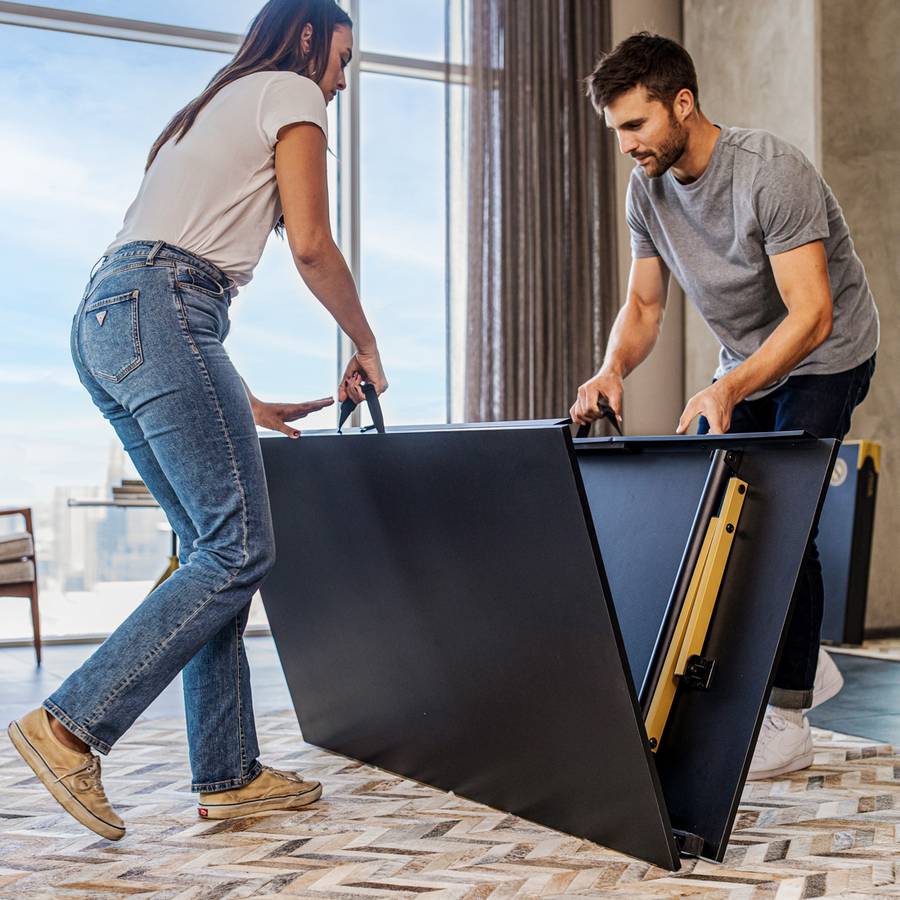 4-Piece Top
The innovative hinged design allows for the most compact storage, even fitting inside most SUVs. Includes built-in wheels and carry handles for transportation.